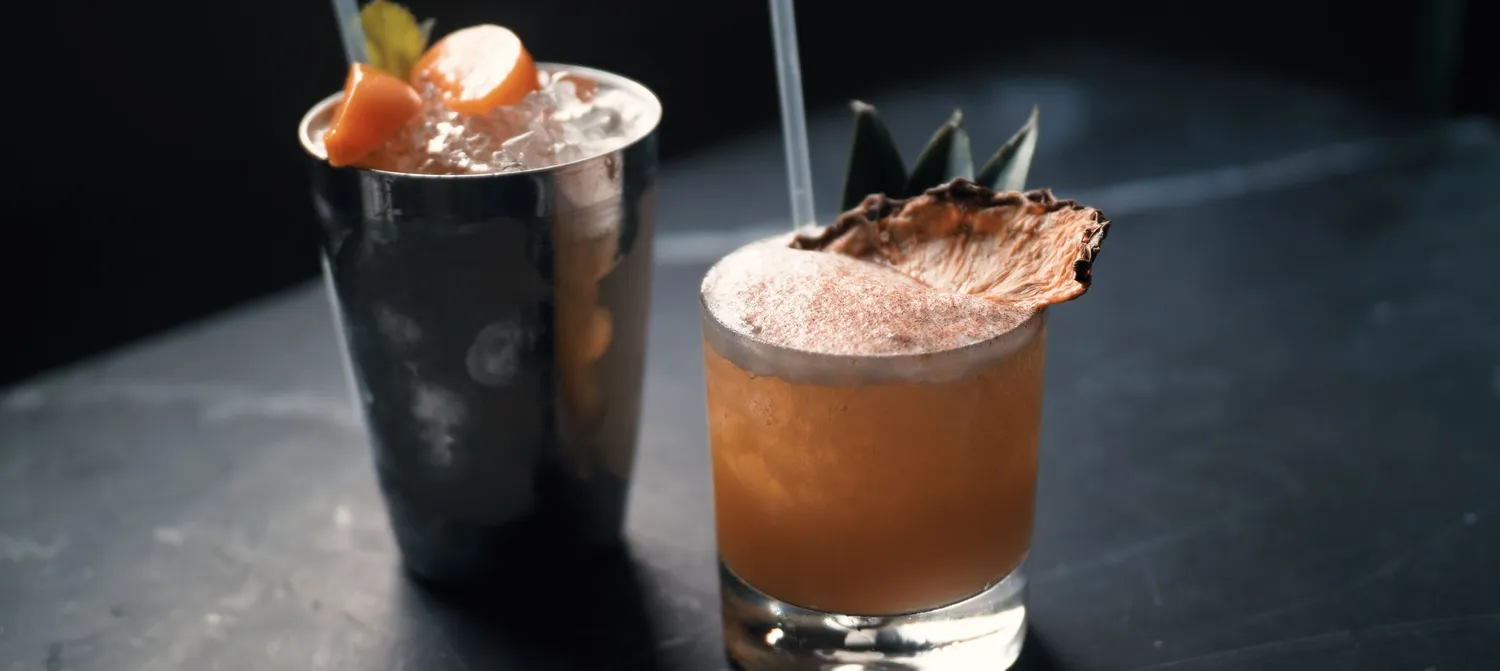 The ubiquity of social media has made it an essential part of our lives. We use it to stay connected with friends and family, to get our news, and to follow our favourite celebrities and brands. But did you know that social media can also be a powerful marketing tool for restaurants? In this blog series, FLOCC will be discussing the benefits of each platform for your business, this isn't just limited to restaurants, and can be applied to hotels and venues too.
Restaurants can use social media to create a presence online, build relationships with customers, and drive traffic to their establishments. By using social media wisely, restaurants can connect with customers in a more personal way and create a strong brand identity.
Why do you need to include social media in your marketing strategy?
The rise of social media has completely changed the way we interact with one another, not only has it provided a channel for discussion between users, but it has also enabled businesses to connect with their customers and advertise their services in a new and exciting way. Social media is at our fingertips, it's easy to access and takes a matter of seconds to find nearly anything that you're looking for. People are curious, there's no doubt about it, and social media has provided an outlet for this curiosity, if someone wants to find the best sushi restaurant in their local area, social media has the answer.
Around 90% of diners research a restaurant online before eating there, this is usually done by scouring a business's social media channels to get an idea of what the restaurant is like, how good the food looks and what people are saying about it online. Bearing this in mind, it's clear that taking advantage of the benefits of incorporating social media into your restaurant's marketing strategy is a necessity in this day and age. But what channels should you be using, and how? Yes, it's great to have a social media presence on a number of platforms, as it gives you more scope to reach potential customers, but sticking to a few primary channels will help streamline your marketing efforts and allow you to focus on getting the most out of your social media strategy.
Choosing the right channels for your restaurant
Think about the main factors people consider when deciding on the perfect restaurant to dine at. The food, the look, the service and the reviews. You want to ensure your choosing the right platforms to showcase your restaurant and interact with your customers. When people hear about your restaurant from word of mouth (or from search engine listings), they're most likely to head straight to your socials. Each social media channel serves a different purpose, you'll need to consider your target audience first, taking into account age, location and interests. Firstly, we'll look into how Instagram can be a useful tool in your restaurant's social media marketing strategy.
Instagram
Instagram is the epicentre of image-sharing, having been around for over a decade the platform has over one billion active users who are sharing, searching and reposting content every day. If we were to recommend a single channel that your restaurant should be using, it's this. In a generation of 'grammable' places, more businesses are becoming Instagram-friendly every day. There are a number of aspects you should consider when utilising this platform.
Posting stories
Stories are a great way to reach a larger audience, you may have thousands of followers but this doesn't mean they will all see your posts on their timeline. Stories have a higher chance of reaching more viewers and they also allow you to upload multiple pieces of content every day without 'spamming' your Instagram feed. The top tactics you should use are reposting content from guests, conducting polls and Q&As to answer questions and interact with customers, promoting your own content and showing extra footage that you might not be posting on your page. You can also convert your old stories into 'highlights' which can be separated into categories for users to see after the 24-hour time period is over. Categories to consider would be: behind the scenes, meet the team, favourite recipes and FAQs.
Reels
In the current world of technology video content is often preferred, as it engages audiences and interests them more than simply reading text. Take advantage of reels, post behind the scenes content that gives customers a personalised insight into your business, produce step by step videos of how to make some of your favourite dishes on the menu or conduct a tour of the restaurant to show potential customers where they'll be dining.
Run competitions & offers
A beneficial way of increasing traffic to your page, holding competitions drives engagement and allows you to attract new customers. Offer a meal for two or a drinks voucher to a lucky user that follows, likes and reposts your content. When other users see competitions posted to stories, they often want in on the action and will follow your page too in the chance of winning some free food.
Influencer Marketing
Reach out to influencers in your niche who would best promote your restaurant to their followers. Influencer marketing can be an incredibly successful tool in attracting more customers to your site. People like good food, and when they see their favourite Instagrammers posting about it, they're highly likely to be 'influenced' to visit themselves.
Hashtags/Geotags
Hashtags can be a highly effective tactic in increasing traffic to your page, without users having to specifically search for your business. Don't neglect using geotags on your posts, as it enables people to find local businesses in their area, or find restaurants in a city they are visiting.
Stay consistent with your brand
Your restaurant's personality should be reflected on your Instagram feed. Find what makes your restaurant unique and use this to stand out from the crowd. Don't forget to keep your content consistent with this and make sure you're posting high-quality content regularly - we recommend posting to your feed 2-3 times a week to stay consistent and keep audiences engaged.
Create quality content
Consider hiring a photographer or videographer to create high-quality content for your page. Photo and videos should be in well-lit rooms and food should look fresh and appealing. Remember, this could be the first time someone is looking at your page, and if they don't like what they see, you could be losing out on many potential customers. Also, consider posting UGC (user-generated content) from people that dine with you, as it will help to increase engagement, show users your restaurant is genuine and create a community.
Social media is no doubt an essential part of a restaurant's marketing strategy. Choosing the right platform to showcase your content is necessary, it's clear Instagram is a strong contender, especially if your target audience is in the 18-24 age range. For a rundown on the impact of social media on your business check out our insights page, if you want some more tips on getting your restaurant or hotel on 'the gram' contact our team of experts here at FLOCC.