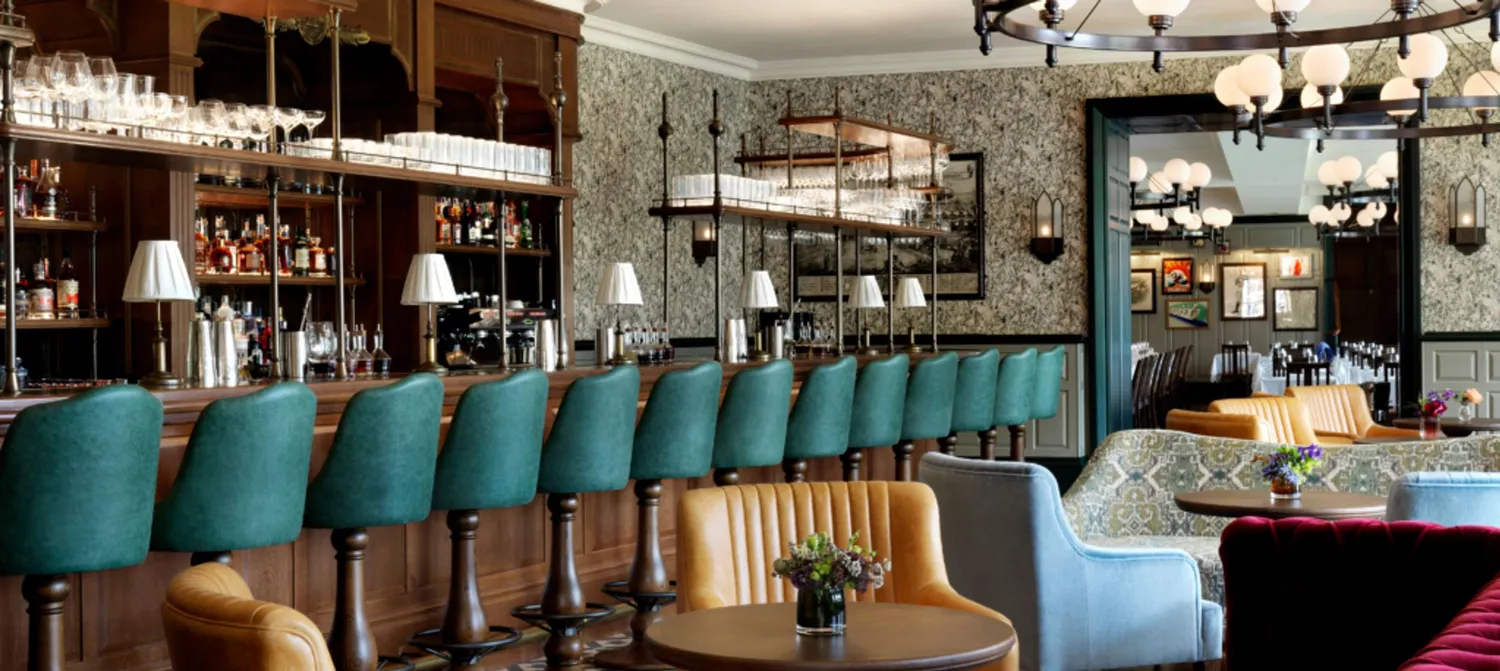 Don't ignore the importance of Social Media Marketing for boosting your bookings, whether that's room bookings for your hotel, table bookings in your restaurant or event bookings for your venue.
In 2021, Statista found that 88.5% of people in the UK are active on social media in some way. Combine this with their global findings that Facebook has 2.8 Billion active users, Youtube has 2.2 Billion and Instagram has 1.3 Billion and it's more than clear that Social is kind of a big deal. It's hard to argue with the numbers and with more and more guests interacting with Social Media as a way to find inspiration, this is an opportunity you don't want to miss!
Social Media's impact on guests decision making
The customer journey has lengthened throughout the hospitality and travel industry, with micro-moments coming into play more and more within your guests' awareness and consideration phases. Bite-sized social media content is ideal to make up these micro-moments (Google's name for short bursts of research and discovery).
Travel and hotels - Guests use Social Media platforms as inspiration, finding ideas for their next trips and as a way to get a feel for a location or hotel. Looking for visual inspiration, reviews from previous guests and little nuggets of information, or 'hidden gems' that they can't find from your website are huge draws for guests to check out your hotel on social media.
Restaurants - Your guests want to know that your food and the atmosphere of your restaurant are up their alley. So of course they look for reviews to get real life feedback from others like them, especially younger generations like millennials, who, by the way, are more likely to be going out to eat than older generations these days.
Wedding or event venues - Big events such as weddings, anniversary parties or even fundraiser events are visual. Your clients and their guests want the day to look amazing and be memorable, and incredible social media platforms for visual content like Instagram, Pinterest and now TikTok (don't be afraid of the video! But we'll get to that later) give them the opportunity to check out what your venue has to offer.
But how do you use social media in the right way? You need to reach your audience, get them to notice and (hopefully…) engage with you and most importantly, encourage them to book with you!
Let your personality shine
Your social media platforms are all about selling YOU! Well, selling your business in this case, but it's the same theory. You want to put your best foot forward but still be real and true to your brand's personality and values, this is what really connects you with your most loyal guests, after all. Being yourself creates a human connection with your followers, you stop becoming a faceless business and become a person that your audience wants to hang out with. This encourages your audience to get involved and engage with you, especially if you can show them that their engagement is rewarded. So reply to comments as much as you can, ask your audience questions and thank them when they tag you in a glowing review or an Instagram Story of your delicious food.
Paid socials
Where do you start with paid socials? If you thought the potential for organic Social Media reach was big then you might want to sit down…
As we've covered, a lot of people use social media. Your audience is in there somewhere, you just need to find them! Oh, and show them brilliant content that introduces them to your brand, shows them why you're so great and then gets them to book with you. Easy, right? There's so much detail that we could go into here that we'll leave that for another insight dedicated specifically to paid socials.
But as a starting point, you'll want to identify your goals, pick a platform (or two), identify your audience on that platform and what they're looking for, find inspiration for what sort of ads you love and then create some of your own and track and analyse your efforts. Then you can go back and test other ads, other platforms, other targeting, maybe try retargeting, until you find the perfect mix for your business.
Be channel specific
We have social media channels coming out of our ears at the moment! But let's face it, no one is really on all of them, and the ones we are on, we're on for a reason. We'll just look at two of the most popular platforms, Facebook and Instagram, as an example here.
We know most of us use Facebook, but we use it for keeping in touch with our friends, look for events that are going on or information around topics that interest us, sometimes staying up to date on current affairs and, of course, to find others opinions about things. So while you're on Facebook, remember what it is that people want to find. Encourage guests to leave reviews on your page, or tag you in posts that you can share. You could even create a community for your guests to share their experiences, recommend activities they loved while staying with you, or their favourite dish.
Instagram on the other hand is all about the visuals. Finding and sharing the best photos and videos, getting inspired and inspiring others. So if you're going to do Instagram, you want to do it well, the content that you share needs to inspire your potential guests and demonstrate to them that your hotel, your food, your venue, is 'gramable'. Sorry, but wobbly pics you took during a busy dinner shift 3 years ago won't cut it.
Use video
Did you know that according to Brightcove video experts, Video generates up to 1200% more shares than both images and text? So no matter which social media you're on, adding in video can boost your reach and get your audience to take notice.
A great way to start introducing video is to use Instagram Stories. They're temporary and short (it's been found that videos shorter than 2 minutes get the most engagement) and offer a good place to practice your style and build your confidence in video, but can get great viewer numbers if you have a large following. There's also Reels and TikTok where you can reach thousands of people who have shown an interest in your offering but may not have ever heard of you before. Getting these right can take time and practice, but don't give up - it only takes one video to blow up to boost your awareness and maybe even bookings!
Influencers
The world of influencers might make you think of the Kardashians or Youtubers vlogging about something or other, but there are thousands of types of influencers across as many platforms as you can think of and they each have a following of highly interested, loyal people looking to learn from them.
Have you ever heard of User Generated Content (UGC)? It's everywhere, and it's highly persuasive in building trust with your business. If someone else loves your hotel enough to shout about it, of course others will think it's got to be pretty great. Influencers create this UGC, and while it's a little sticky around whether it's really UGC if they're being paid to provide it, you can gift influencers an experience in your hotel or restaurant that they're very likely to share.
Find some influencers who are in your niche. Luxury hotel in Yorkshire? There'll be an influencer for that. New restaurant serving all local and vegan food? There's probably hundreds of influencers in that niche. The point is, finding some people who have a good following of people who are definitely interested in your type of offering can be highly valuable. It might be worth comping them a night or two in your best room if they're going to shout about your hotel and how great it is on their socials and encourage 5, 20, maybe even 50 other people to come and stay with you.
We could go on and on about social media, it's a growing channel and it's growing fast. From increasing engagement with contests, to using hashtags, keeping your content seasonal and all the different strategies you could be employing, it's like a never ending maze of likes, comments and shares. We'll keep on sharing our insights, but if there's something specific you want to know, then get in touch and we'll give you the inside scoop.