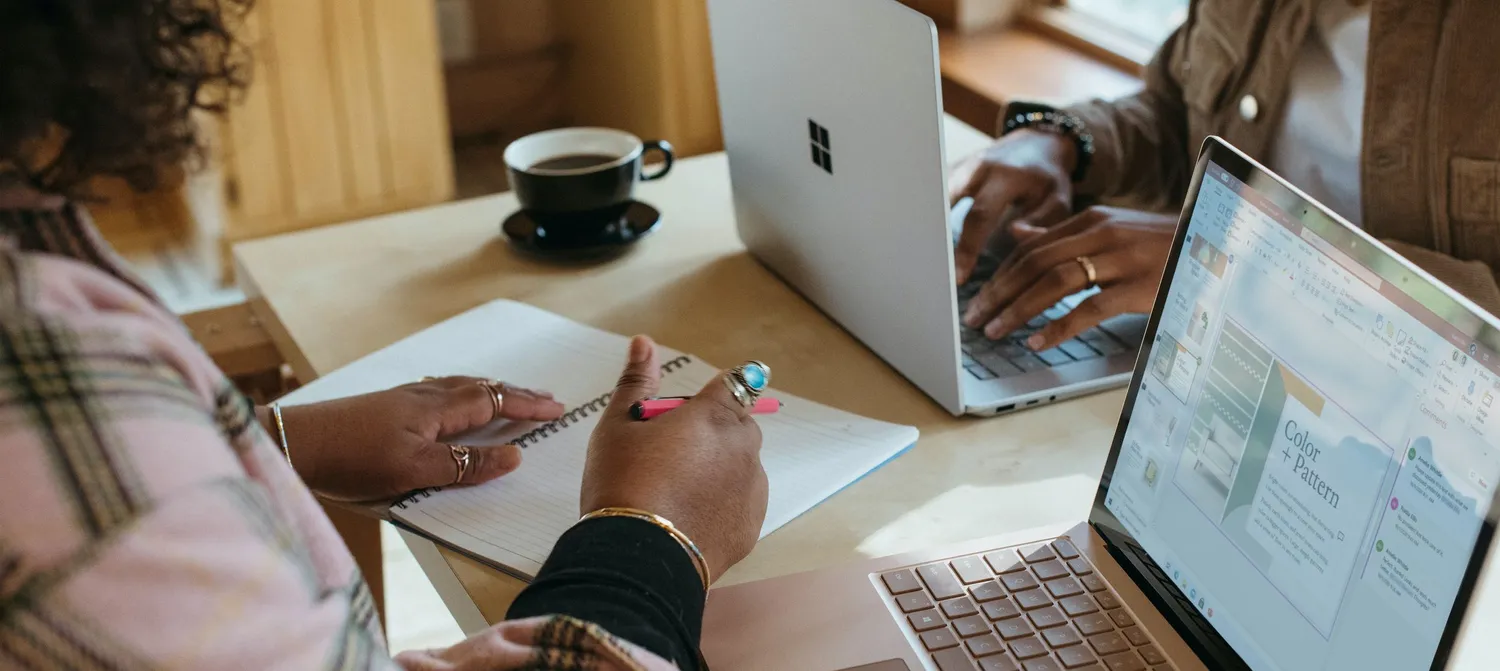 The CMS or Content Management System you choose will dictate the effectiveness of your content management workflows and how you'll establish your business's digital strategy and online presence. There's a vast array of CMS options available, with various features, strengths, and limitations.
In this article, let's explore the importance of CMS and the types of content management system you can choose from.
Why is a CMS Necessary?
A CMS makes digital content management on your website a lot easier. You can customize existing elements on your website, or you can choose to add new features anytime you want. Not only that, but a CMS also contains advanced SEO tools and plugins designed to make it easier for your website to rank in the search engines.
These are just a few of the many benefits you can get when using a CMS for your website. It makes content management a lot easier, increases your website's overall security, and saves you both time and money.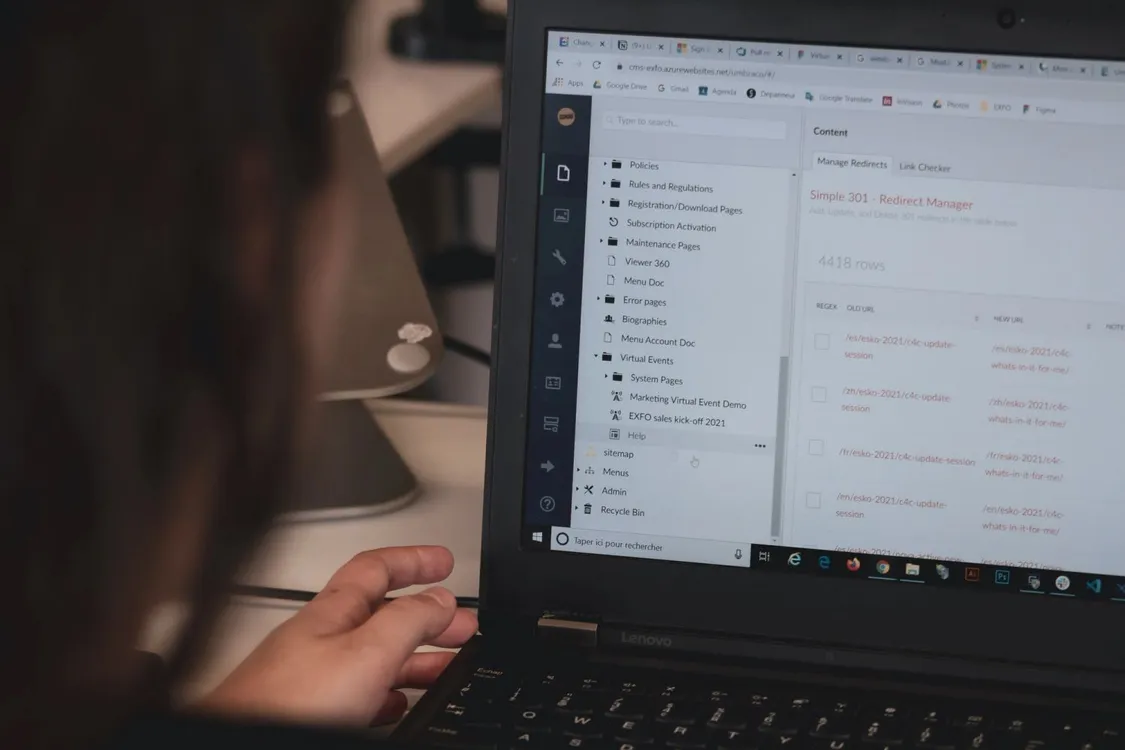 Types of Content Management Systems
It's worth noting that not all CMSs are made equal. There are several types of content management system out there. To help you decide, we'll be covering the three main types of CMS you can choose from: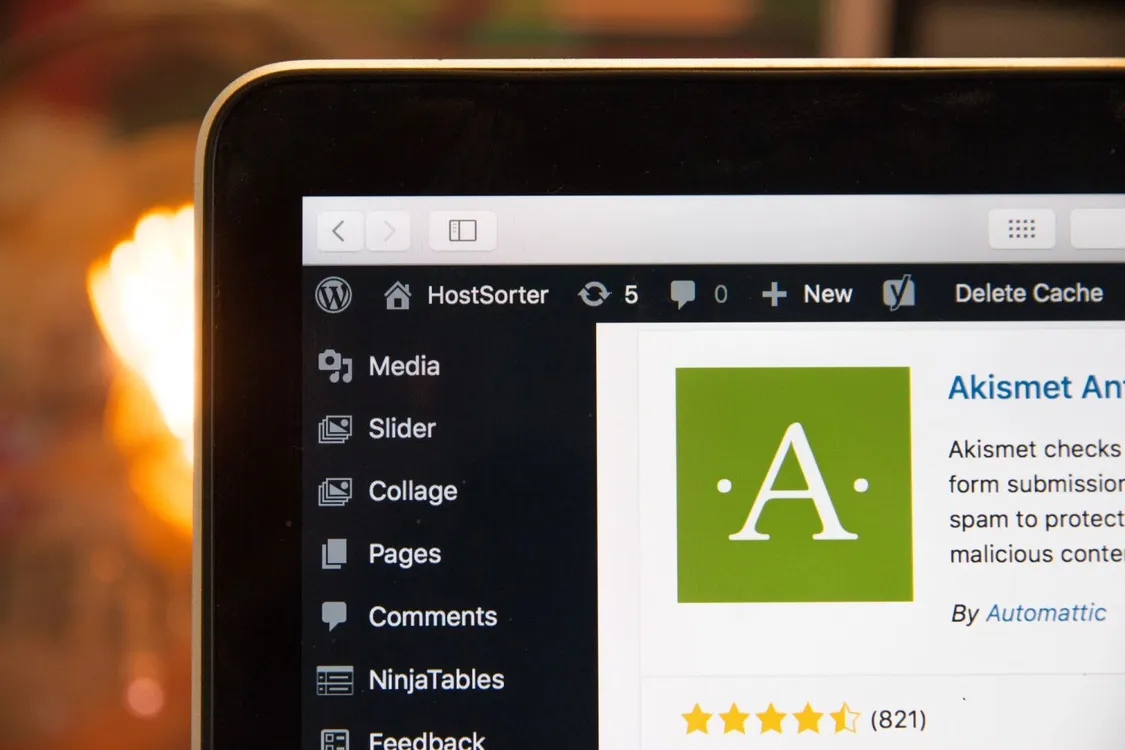 Open-Source CMS
Probably the most common type of CMS that's used by a lot of developers, open-source CMS is available for free without any contracts, licenses, or upgrade fees involved. Some notable examples include WordPress, Magento, Drupal, and Joomla.
However, while the CMS itself is free, you might have to pay for other elements such as templates, plugins, addons, and more. You may also need a team of developers who can customize it to match your branding elements.
Since open-source content management systems have been around for a long time, they have a lot of documentation available online. As such, it will be a lot easier for developers to build and manage your website based on your preferences.
Also, most open-source content management systems are stable and even receive updates on a regular basis.
Pros of Open-Source CMS:
Frequent updates
Cost-effective
Flexible and customizable
Community support available
Cons of Open-Source CMS:
Security implications
Limited support
Possible integration and compatibility issues
Headless CMS
Headless content management systems provide content as data over an API, thus removing the viewing part that's common in a CMS. The reason it's called "headless" is because it has no front-end or presentation layer which is a website's visual representation shown in a browser or mobile device, otherwise known as the "head".
Due to this, you can manage all of your business' content regardless of its destination. This makes it a lot easier for your team to launch across your channels as quickly as possible.
The caveat, however, is that a headless CMS requires more work and experience. Moreover, developers working on headless CMS will have to create, design, and connect a front-end app at the same time.
A few good examples of a headless CMS include Magnolia, Directus, Strapi, and Payload.
Pros of Headless CMS:
Omnichannel content delivery
Performance and scalability
Future-proof infrastructure
Development freedom
Cons of Headless CMS:
Most complex development
Increased development timeframe
High upfront costs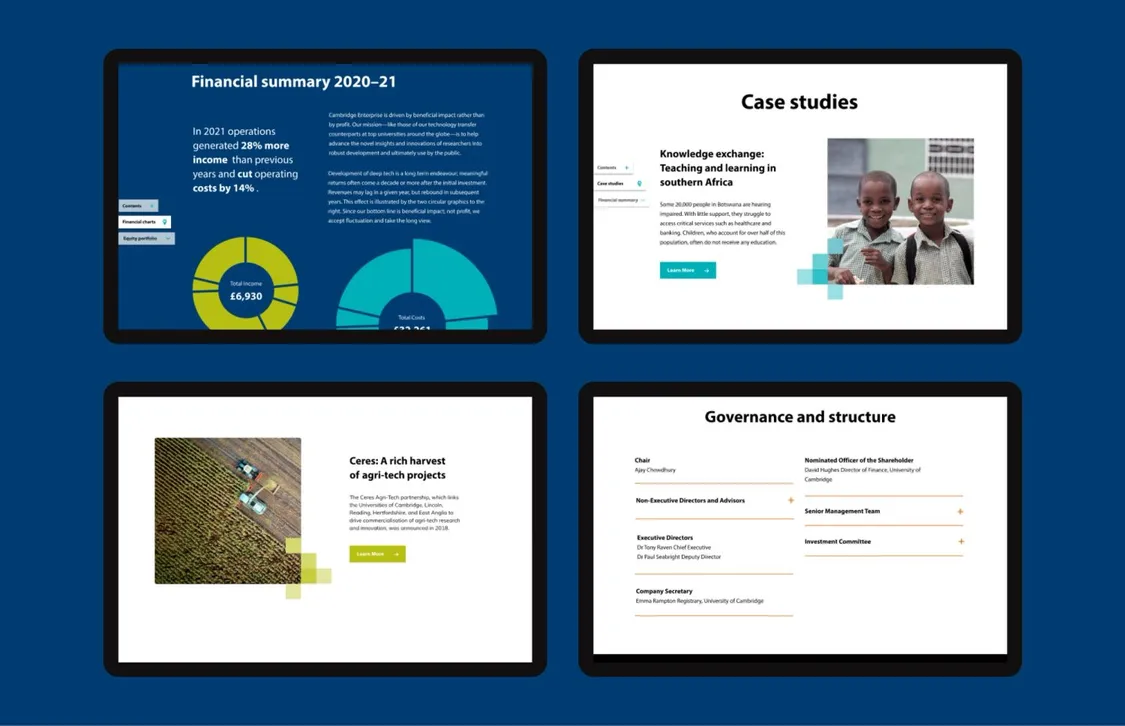 SaaS CMS
A SaaS CMS, short for Software as a Service, offers a complete solution that typically involves a web CMS, technical support, and web hosting in a single package. The difference, however, is that it's a cloud-based subscription-based service, meaning there is no installation or setup necessary.
This makes it an excellent choice for businesses who are looking for a straightforward web presence since it allows them to create websites and manage content without any hassle.
The caveat with this type of CMS is that it can get pretty expensive in the long run since you have to pay on a regular basis. However, the ongoing content storage and technical support that it offers, among its many other features, make it worth it for businesses who are looking to establish their online presence as soon as they can. Examples of SaaS CMS or Websites Builders include Wix, Webflow, Squarespace, and Ionos.
Pros of SaaS CMS:
Easy to set up and maintain
Reliable and scalable
Cost-effective
Feature enhancements and regular updates
Cons of SaaS CMS:
Customisation limitations
Lack of data ownership and control
How to Choose the Right CMS for Your Business
The best content management systems for your business are those that allow you to customize your website quickly and efficiently, not to mention ones that your team can easily use. Moreover, they should be reliable and cost-effective.
But to truly evaluate which type of CMS works best for your business, you have to answer the following questions:
What are the types of content you plan to create?
Who are the people who need access to your content?
How often do you have to create and revise content?
What does your team's workflow look like?
What security level do you require?
Are you implementing e-commerce? If so, which features do you want to be included?
Once you've answered those questions, let's now look at the actual features that you should look for when choosing a CMS for your business.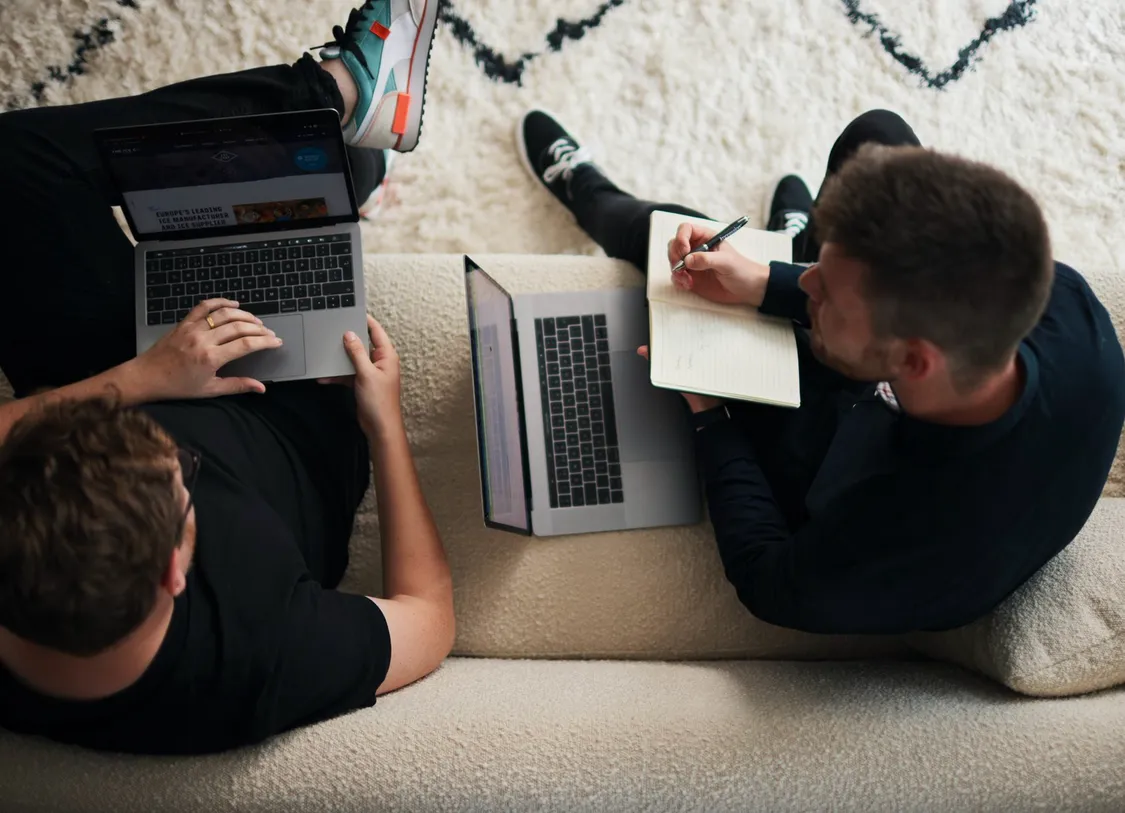 Ease of Use
As mentioned a few times, a CMS should be easy to use for your team. It should come with a user-friendly and intuitive interface, and if possible, one that functions almost the same as the other applications your team is currently using.
High-Level Security
It's no secret that building and managing a website takes a lot of time and effort. As such, you don't want to waste all the time, effort, and resources you invested just because of a security breach.
In most cases, a security breach can render a website useful for months, even years. Sadly, a lot of businesses aren't even able to recover. Avoid such a disaster by carefully considering the level of security that your chosen CMS provides before you start any implementation.
Scalability
Obviously, one of the main reasons why you want to update your website content regularly is to get more visitors who will convert into potential customers. This also means that your chosen content management system should be able to accommodate more tasks and users as your business scales and grows.
Integration
Integration is yet another important feature that a CMS should have. It should be flexible enough to integrate with various applications online.
Some good examples include analytics, e-Commerce, and blogging functionality. All of these are important if you want to personalize your content in accordance with your visitors.
Our CMS Recommendations
There are so many CMS options available, and it's crucial to choose one that aligns with your specific requirements, goals, and budget. Here are some of the best content management systems we recommend.
Sanity
Sanity is one of the most popular headless content management systems in the market these past few years. It's even regarded as the best headless CMS according to the Jamstack Community Survey held in 2022.
It's flexible, user-friendly, and intuitive, making it one of the best choices for small and large businesses.
Payload
Payload is yet another popular headless CMS that's also available as an open-source. It's lightweight, easy to use, and easily customizable. Not to mention, it also offers one of the best user and developer experiences out there.
WordPress
Of course, we can't just talk about the best CMS without including WordPress. As the most popular CMS used by lots of websites these days, WordPress is an open-source CMS that's often used for blogging. It powers around 43% of the websites on the internet, and as long as the right security measures are in place, you can avoid security risks that come with open-source content management systems.
WordPress is easy to use and highly customizable. Besides, it has a wide selection of plugins, addons, and templates that offer even more customization for your website.
The Key Takeaway
With so many CMS platforms to choose from, you'll surely be able to find one that works perfectly for your business. Just keep in mind that there's no one-size-fits-all platform, and even the best CMS might not have the features that you might be looking for.
Carefully assess your organization's goals, needs, and budget and consider all critical factors including ease of use, customization, scalability, and security. Choose a CMS that streamlines your content management workflows and lays the foundation for your digital success.