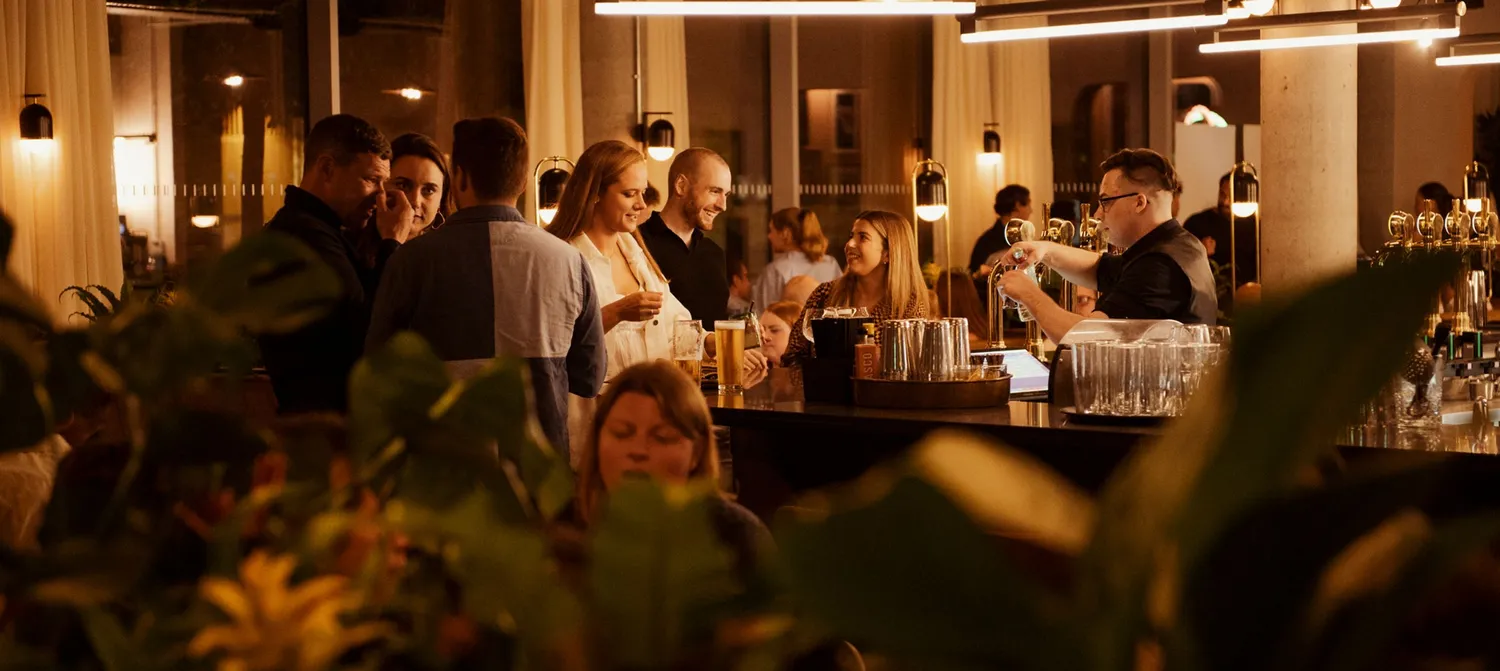 What are Google Ads?
We're pretty sure that by this point, everyone knows what Ads are in your Google search results. They're the first few results that show when you search on Google and they're marked with a little bold AD before the URL. These are a type of Pay-Per-Click ads, where the advertisers pay a sort of 'finders fee' to the search engine in exchange for providing an active lead to your sales funnel. For more of an overview into Pay-Per-Click ads, check out our PPC guide for hospitality.
Should you be using Google Ads for your restaurant?
Yes. The short answer is that Google Ads can be a great way to drastically increase your restaurant's revenue. However they can also become expensive and unsuccessful without well planned and thought through optimisations.
A well structured and optimised Google Ads campaign (or two) can help your restaurant to achieve its goals of;
1. Increasing in person visits to your restaurant
Get more people through your doors with location focused Ads that let your audience know exactly where you are and what you have to offer.
2. Encouraging phone calls
Ads placed at the very top of search results with your phone number clearly displayed make it even easier for potential customers to give you a ring.
3. Direct traffic to your website
Whether you want to simply raise awareness of your restaurant before a launch or reopening, or encourage bookings direct from your site, Google Ads will increase traffic to your website.
4. Promote alternative offerings
Does your restaurant double as a great venue that you hire out for parties or events? Do you run special takeaway nights? Google Ads are a great way to promote these alternative offerings that may be less well known for your brand.
Tips for creating a great Google Ads Campaign for your Restaurant:
1. Think Local
When was the last time you drove 2 hours each way just to visit a restaurant? It just doesn't happen, and if it does, chances are you're meeting someone local to the area, or you searched for the area in your hunt for a restaurant. So there's no point wasting your money targeting ads across the UK, or even across your whole county.
Yes your restaurant is great, and people should want to visit you, but people who are nearby are much more likely to become customers than those further away. Google Ads lets you show your ads to those who are within a certain radius of your location, so you can be sure you're not wasting budget.
Linking up your Google My Business account with your Google Ads account means that you can add your exact location to your ads and your ads have the potential to show in the Google Maps pack.
2. Choose your Keywords wisely
Keywords are the cornerstone of your Google Ads campaign. Targeting the right keywords means that your ads show to people who are searching exactly for your offering, and have the right search intent (purpose). Your budget may also be fairly dependent on the keywords that you're targeting, as high competition keywords tend to come with a higher average bid cost.
There are a few initial factors to consider when choosing your keywords;
Monthly Search Volume
Competition
Top of page bid range
In an ideal world, you would find keywords that have a high monthly search volume, with low competition and a low top of page bid range.
When you first start to consider your keywords, you might think that targeting "Restaurant Norwich" alone could fill your restaurant; with 18,100 monthly searches, Low competition and a High Top of page bid of just £1.20. But you may find that the conversion rate for this keyword is pretty low because, well, what type of restaurant are they looking for? Italian? Indian? Thai? Gastro pub food?
Other things to consider for your keywords;
Branded keywords

Bidding on your restaurant's own name might seem counterintuitive, and whether this is the best move for your restaurant should be decided on each individual basis, but it's something to consider, especially if your competitors are bidding on your name already! Which brings us on to...

Competitor Keywords

Should you bid on your competitor's name? This is a very tricky question and the answer will likely depend on your restaurant and your competitors!

Match Types

Keyword match types are a huge area to think about for your Google Ads campaigns. So big in fact, we will be writing another post about them to really go into detail. But in short, there are 3 match types, Broad Match, Phrase Match and Exact Match. Each of these allows a different level of specificity around your keyword and these types can be optimised down to find the mix that works best for you.
3. Get your timing right
People are creatures of habit. There are times of day when we get hungry and think about dinner and certain days of the week when we're more likely to eat out. Use this to your advantage.
Google Ads lets us choose specific times of the day and/or days of the week when we'd like our ads to show. So you can really target those looking for last minute Friday night plans, or Sunday lunch. You could even choose to show your ads only on the days you're less busy. Running an ad on a Monday afternoon that encourages people to leave the cooking until Tuesday and extend that weekend feeling could make all the difference.
4. Use Ad extensions
Ad extensions let you show vital information alongside your ad in a way that is clear and stands out to your audience. There are many types of extensions that you can add to your ads, and you can add as many or as few as you like.
Call

Adding your phone number to Ads lets customers call directly from your Ads without needing to go to your website.

Location

Make sure your customers know exactly where you are straight away so that they don't need to waste time trying to find out.

Reviews

Restaurant visitors love to know that you have great reviews, and why wouldn't they? If others have loved the experience at your restaurant, they most likely will as well!

Sitelink

These extra links to other areas of your website make your Ad stand out and showcase what you have to offer.

Structured snippet

These can include prices, popular dishes or features of your restaurant that make you stand out.

Image extensions

Some people might argue that food is as visual as it is olfactory and gustatory, so showing off your food through images in your ads is a great persuasion technique. It has also been found that ads with images are clicked 29% more often (Wordstream) than those without.
5. Find the ones that got away with Remarketing
It's easier to keep your existing customers than to find new ones. If someone has already visited your website, they're already familiar with who you are and what kind of things you have to offer. Keep your restaurant at the top of their minds while they're deciding where to eat by showing your remarketing ads.
6. Show your customers what they want to see
There's nothing worse than clicking on an ad and then ending up on a webpage that seems to be talking about something completely different.
Targeted landing pages can help to significantly increase your conversion rate. If you're promoting the event venue offering at your restaurant in one set of ads, then make sure that you have a corresponding landing page that gives visitors all the information they might need around hiring your venue.
Running successful Google Ads marketing campaigns for your restaurant isn't an easy undertaking, but it can be so worth it! You can reach new leads in your area, expand the impact of your restaurant's brand and promote new and exciting offerings that your audience might otherwise not know about. If you're excited about the possibilities that Google Ads, or other marketing activities could unlock for your restaurant, but aren't sure where to start, give us a call and we can guide you through your options.